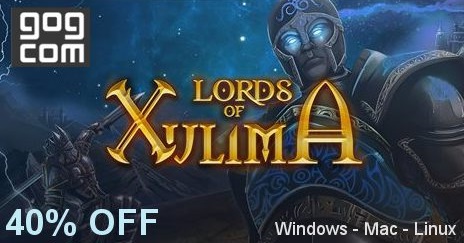 We are nearly at the sixth month marker of the official release of Lords of Xulima and feel we have a lot to celebrate about. Our supportive community continues to grow, allowing us to keep polishing our debut title.  As we stated in a previous announcement, the recent version 1.8 update included our 5th language translation: Polish.  Now the Lords of Xulima speak 5 languages: English, Spanish, French, German, and Polish.
This update has now been released on GOG.com.
With that, now until Monday, May 4th, 2015, the regular and deluxe edition of Lords of Xulima will be 40% off on GOG.com. The Deluxe Edition includes the Talisman of Golot DLC, the "Bestiary & Mythology of Xulima" book, the Game Guide "Secrets of Xulima", the World Map HD, and the amazing soundtrack.
As always, we appreciate your support.
Posted by Julie
On April 30, 2015
2 Comments