Greetings!  
Finally the Physical Editions of Lords of Xulima are ready to be shipped. The basic ones that don't include the printed books (the Bestiary and the Game Guide) are being shipped right now. Perhaps some of the backers already received them. The ones with the books will be shipped at the end of the next week as they need more work and time to assemble everything.
Preparing and producing the physical editions has been really hard. We think we have suffered all the problems possible. We thought at the beginning that it would be an easy task compared to creating the game, but it turned into a big challenge. We expected to have them in January at very latest, but then suffered five months of delay. We have had to redo everything more than once and switch from one company to another to get the best quality possible. But finally they are finished and ready to be shipped. And most importantly, the entire Numantian Party has gained five skill points in "Physical Editions Production" !!
The Full Collector's Edition contains:
The Big Flap Box
The DVD Box
The printed poster: world map of Xulima
The printed manual
The printed book "Secrets of Xulima"
The hard cover book "Bestiary and Mythology of Xulima".
 Take a look at the pictures, we hope you like it: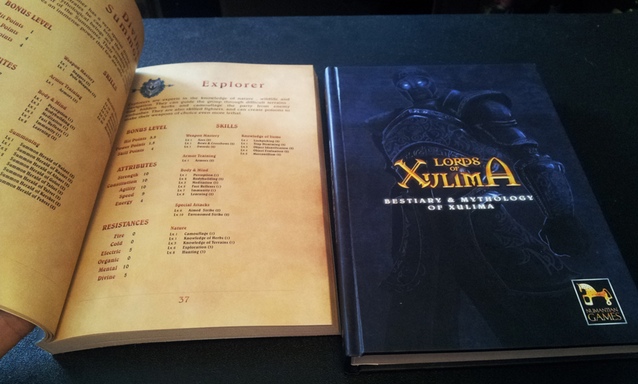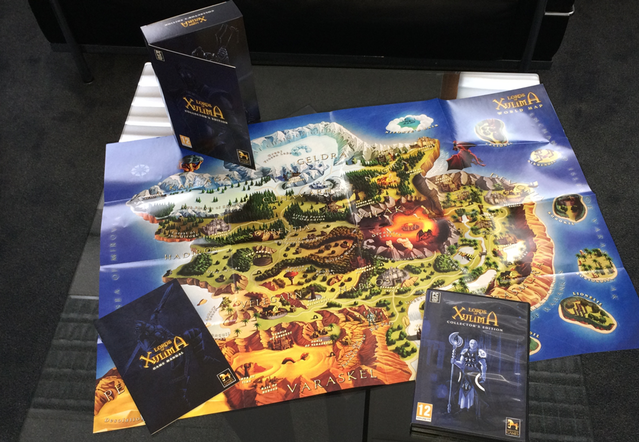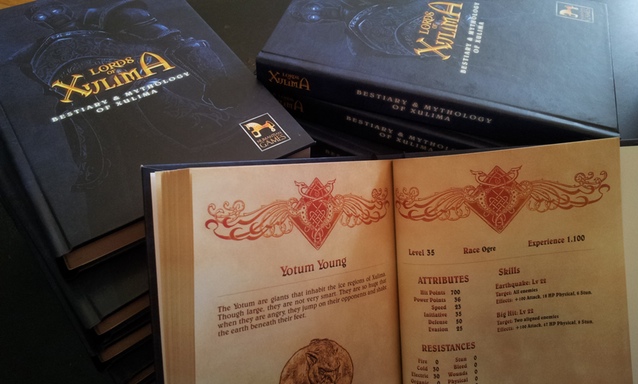 We know some of you have waited to have the physical edition to start playing the game. Thank you very much for your patience. Playing Lords of Xulima with the world map in one hand and the bestiary in the other one will be an awesome experience, similar to the old days… I can remember the day that I opened the box of Might and Magic II and using the poster map. Please share your impressions with us!
All the best for all the backers that trusted us and got the physical rewards. We really hope you enjoy them!
See you soon!
Posted by Julie
On May 29, 2015
2 Comments